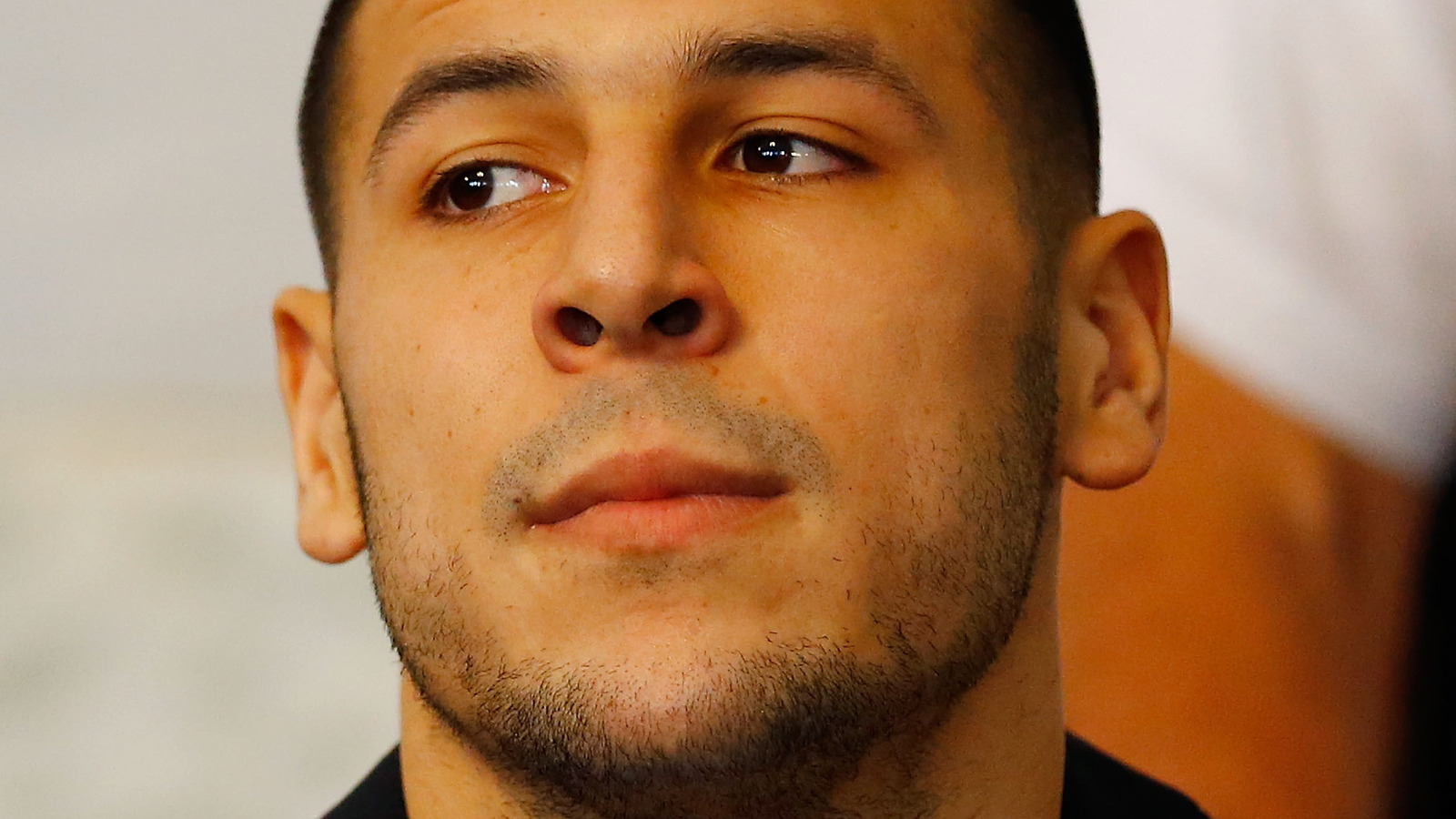 Like Aaron Hernandez, Dennis "D.J." Hernandez has found himself in trouble with the law but for a very different reason. TMZ reports the football coach was arrested last week for reportedly throwing a brick at ESPN headquarters. The security guard at ESPN told authorities that an Uber arrived at the building, and a mysterious passenger got out before they threw something on the ground.
When authorities arrived, they revealed the object was a brick wrapped in a plastic bag, per TMZ. It didn't take long for them to discover who threw the brick because there was a handwritten note signed by D.J. himself. The note read, "To all media outlets. It's about time you all realeyes the affect media has on all family members. Since you're a world wide leader maybe you could lead how media and messages are delivered brick by brick. Clean it up!" To confirm it was D.J., officials phoned the football coach, and he admitted to being at the headquarters.
Although he confessed to being at ESPN, D.J. "didn't wish to speak about the incident." According to TMZ, the former athlete was arrested "for misdemeanor breach of peace." However, his time behind bars wasn't long, as he was later released and is set to appear in court in April. Officials told D.J. he is no longer welcome at ESPN headquarters, and he reportedly "stated he understood." The football coach has yet to publicly comment on the situation.


Credit: Source link