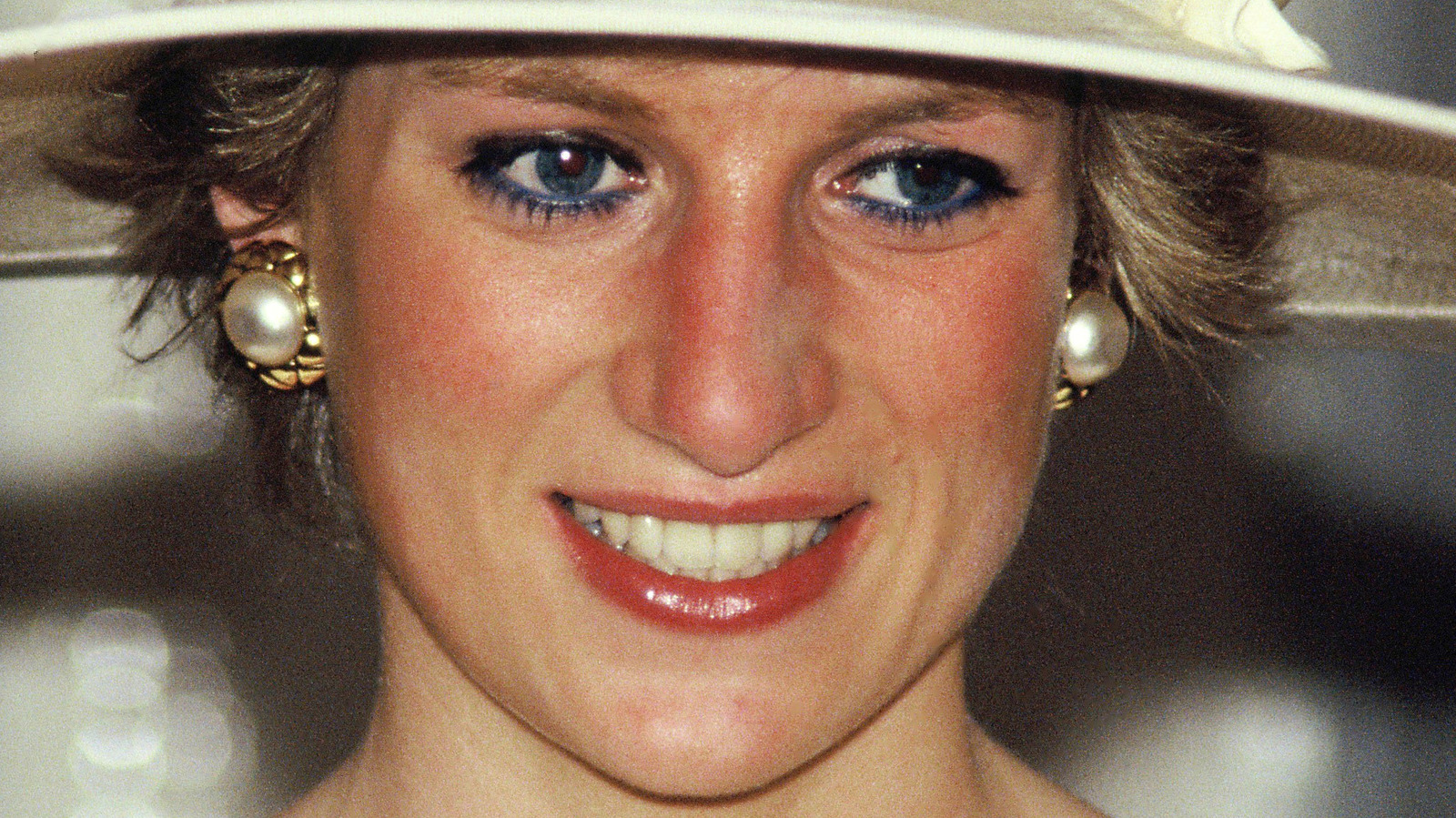 Princess Diana's wish that her future daughters-in-law inherit her jewelry via her sons did materialize. Kate Middleton and Meghan Markle both possess several of Lady Di's jewels, which they have worn in public over the years. One of the most emotionally-charged pieces the Duchess of Sussex owns is her engagement ring, seen in the picture above. 
The ring itself didn't belong to Diana, seeing that Prince Harry designed it himself, Brides reported. But Harry picked out two smaller diamonds that belonged to his mother's collection to feature on either side of the center stone, a three-carat diamond sourced from Botswana, the destination of the couple's first vacation together, according to People. While it's hard to estimate the value of the piece, many put it at around $200,000, Harper's Bazaar noted. Meghan additionally owns the aquamarine ring she sported on her wedding reception, which contrasted perfectly with the white Stella McCartney gown, according to Harper's Bazaar.
Markle also inherited non-wedding-related pieces from Diana. Among them are her diamond tennis bracelet, a Cartier wristwatch, butterfly earrings Markle wore on her first royal tour in 2018, and a cuff bracelet featuring blue gemstones, British Vogue reported. In total, Markle owns an estimated £125,000 (a little more than $150,000) from Diana's collection, according to the Express. Although that value's far from meager, it pales in comparison to the nearly $500,000 Middleton inherited. The Princess of Wales also owns a sentimental piece that could've been Markle's.


Credit: Source link