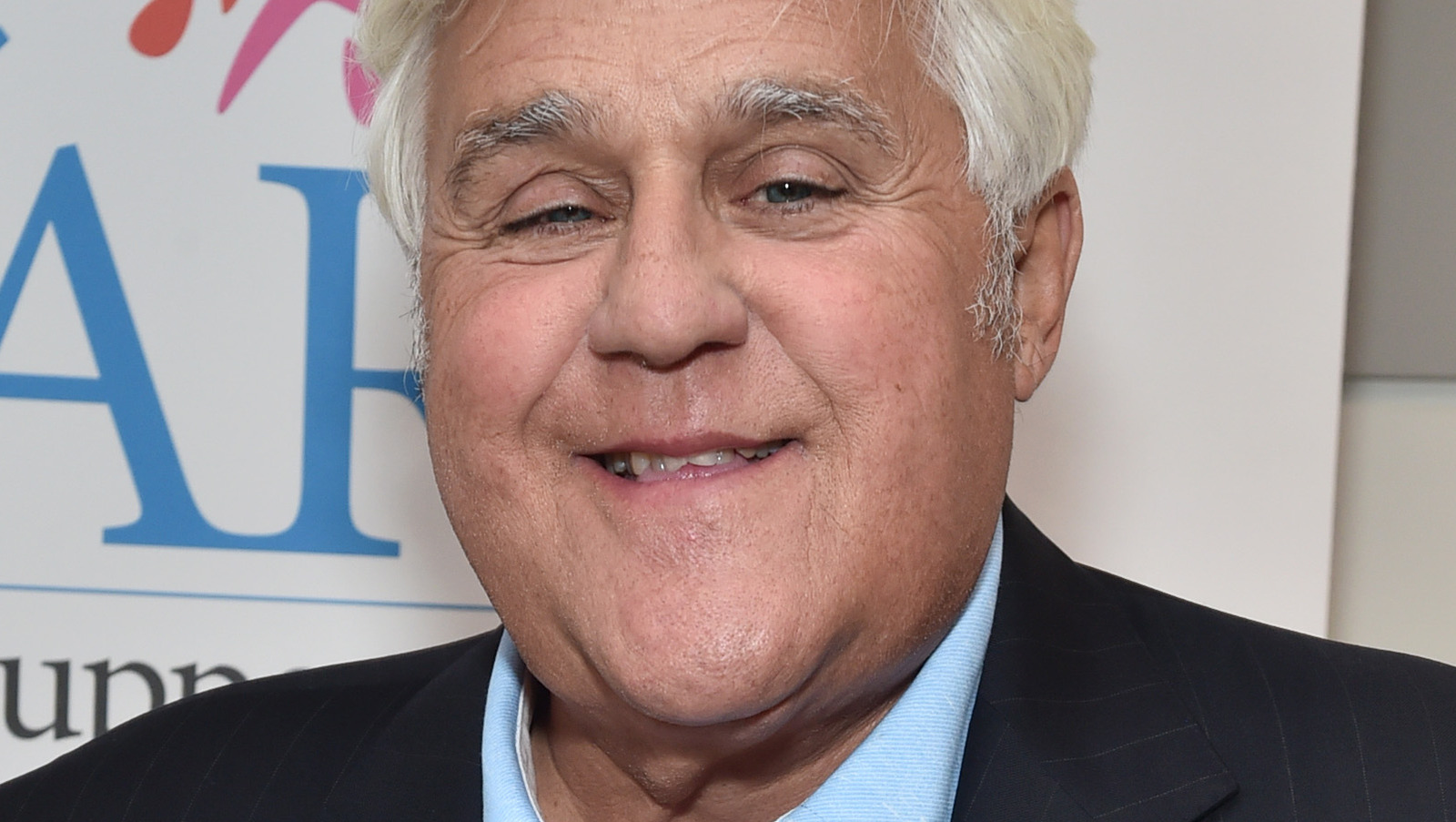 Jay Leno had a triumphant run as the host of "The Tonight Show," but his appointment came with a bit of controversy. When Leno was named as Johnny Carson's replacement, it caused an uproar — as many expected Letterman to take over for Carson upon his retirement. Letterman's show, "Late Night with David Letterman," aired immediately after Carson's NBC program – making him a shoo-in for Carson's coveted timeslot. The job was ultimately given to Leno, marking the beginning of the late-night feud.
The messy debacle between the former talk show hosts was explored in CNN's "The Story of Late Night." During the docuseries, former "Tonight Show with Jay Leno" monologue writer Jimmy Brogan revealed that Leno had signed "a secret deal" that secured his spot as Carson's replacement (via People). Leno previously stated he'd "obviously leave NBC immediately" if Letterman was afforded the spot (via The New York Times). 
Brogan admitted, "It was part of [Leno's] re-upping as the guest host and that was set." Furthermore, former Vice President of NBC Rick Ludwin suggested that Letterman had become difficult to work with. "Dealing with Dave had become bothersome and draining, and he could be unnecessarily rude to network people — not just me," Ludwin claimed. And while Letterman's career never stalled, as he left NBC for CBS, the debacle caused a decades-long rift between the two famed broadcasters.


Credit: Source link