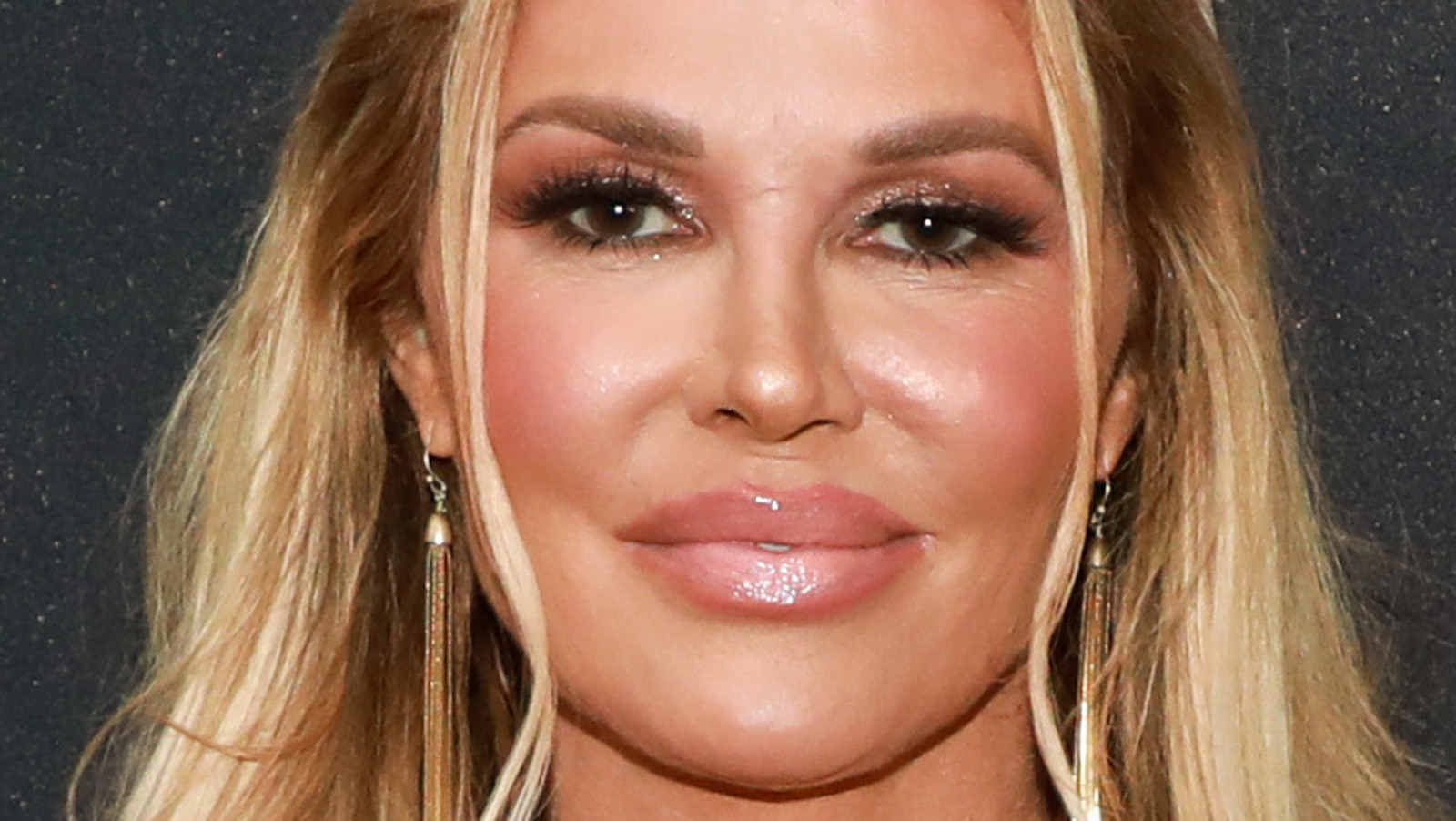 The messiest part of Brandi Glanville and Eddie Cibrian's divorce was his relationship with LeAnn Rimes. Cibrian and the singer began an affair in 2008 while working on the Lifetime movie "Northern Lights." Glanville had suspected something was off with her husband for a while. "I'd sometimes visit him on set and notice chemistry with certain co-stars," she wrote in The Sun. However, Cibrian apparently gaslighted Glanville when she confronted him, calling her "crazy" and "jealous."
Cibrian reportedly continued the gaslighting and lying after Us Weekly published pics of him and Rimes making out like bandits. And even when the tabloid released video footage of them feasting on each other's fingers. Cibrian maintained that he loved Glanville, swore that he didn't care about Rimes, and suggested therapy. However, he continued seeing Rimes throughout their marriage counseling, per The Sun.
Glanville's extreme feelings toward Rimes over her affair with Cibrian resulted in her wanting to "kill" the star and even herself. "I was broken. If I didn't have to take care of my kids, I probably wouldn't be here now," she shared in The Sun. Thankfully, she changed her mind. "[Cibrian] filed yesterday, and I accept it. We're getting a divorce," Glanville told E! News (via the Daily News). However, instead of drawing a line in the sand over the end of their marriage, the divorce filing sparked a battle among Glanville, Cibrian, and Rimes that became more bitter and messy by the day.


Credit: Source link