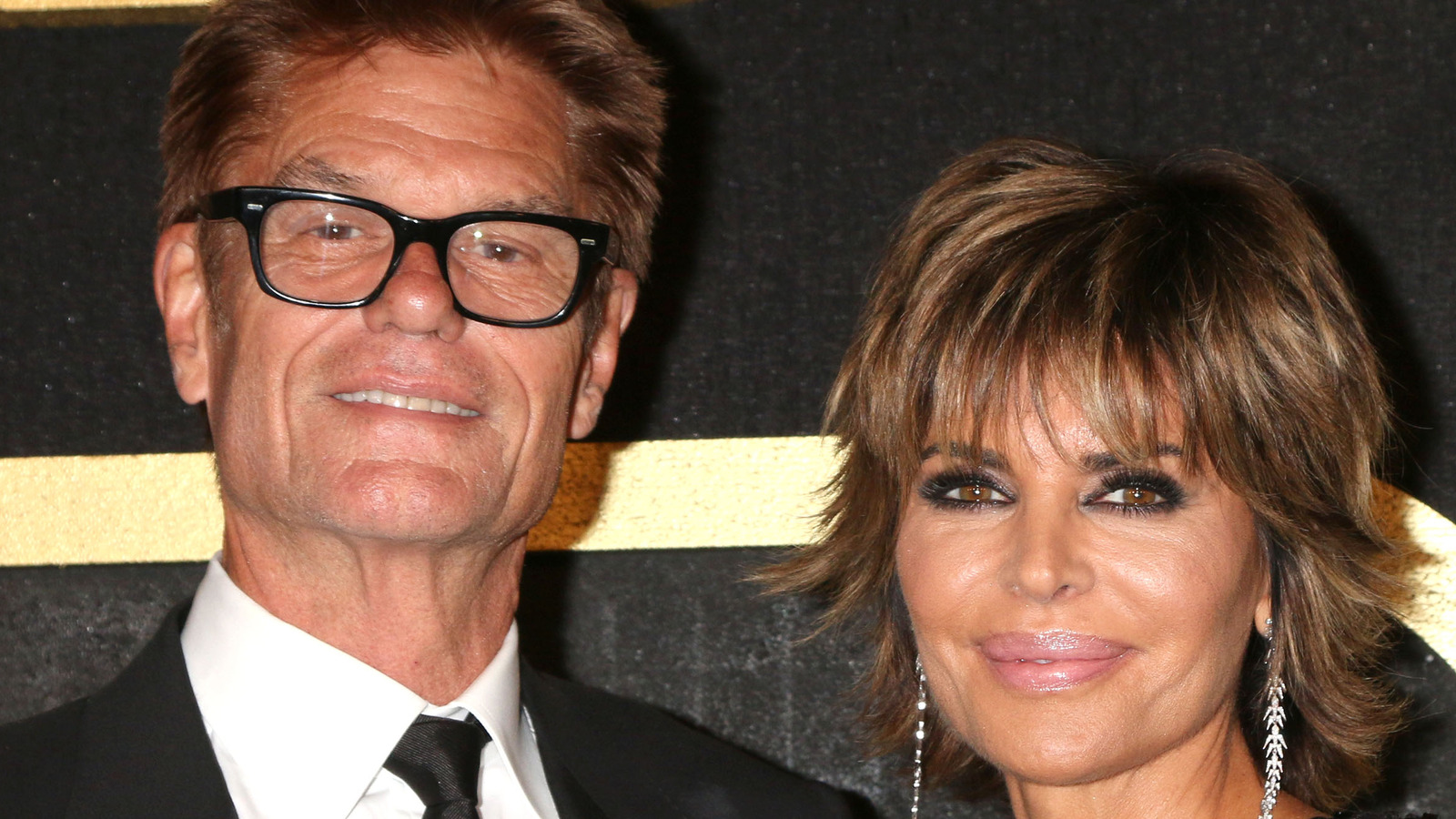 The first time Harry Hamlin laid eyes on Lisa Rinna, he was in a restaurant with his then-wife, Nicolette Sheridan. As he told People of that first meeting, he was immediately blown away by Rinna's looks when she came over to say hello, though that was the extent of it. "I was married," Hamlin explained. A few months later, though, he wasn't. 
Once again, Rinna entered a restaurant the newly-single Hamlin was in, but this time, he was dining with her boss, which gave them an opportunity to chat. In an interview on SiriusXM's "The Jess Cagle Show," Hamlin shared that it was a conversation about the "sexiness" of the circus sealed the deal. What Hamlin didn't realize, at the time, was that Rinna was referring to Cirque du Soleil; he thought she was referring to "the elephants, right, and the clowns, and all that." "I thought, if this girl can be turned on by elephant dung … I'm good with her," he joked. 
As for Rinna's thoughts on her now-husband when they first met, she joked to People that, when she first greeted him, she had been "starstruck." And, decades later, she's still Hamlin's biggest fan. In fact, speaking with the Daily Beast, Hamlin joked that his wife's penchant for calling him by his full name was a reflection of that. "I think she is trying to keep my career alive when she does that," he mused. 


Credit: Source link