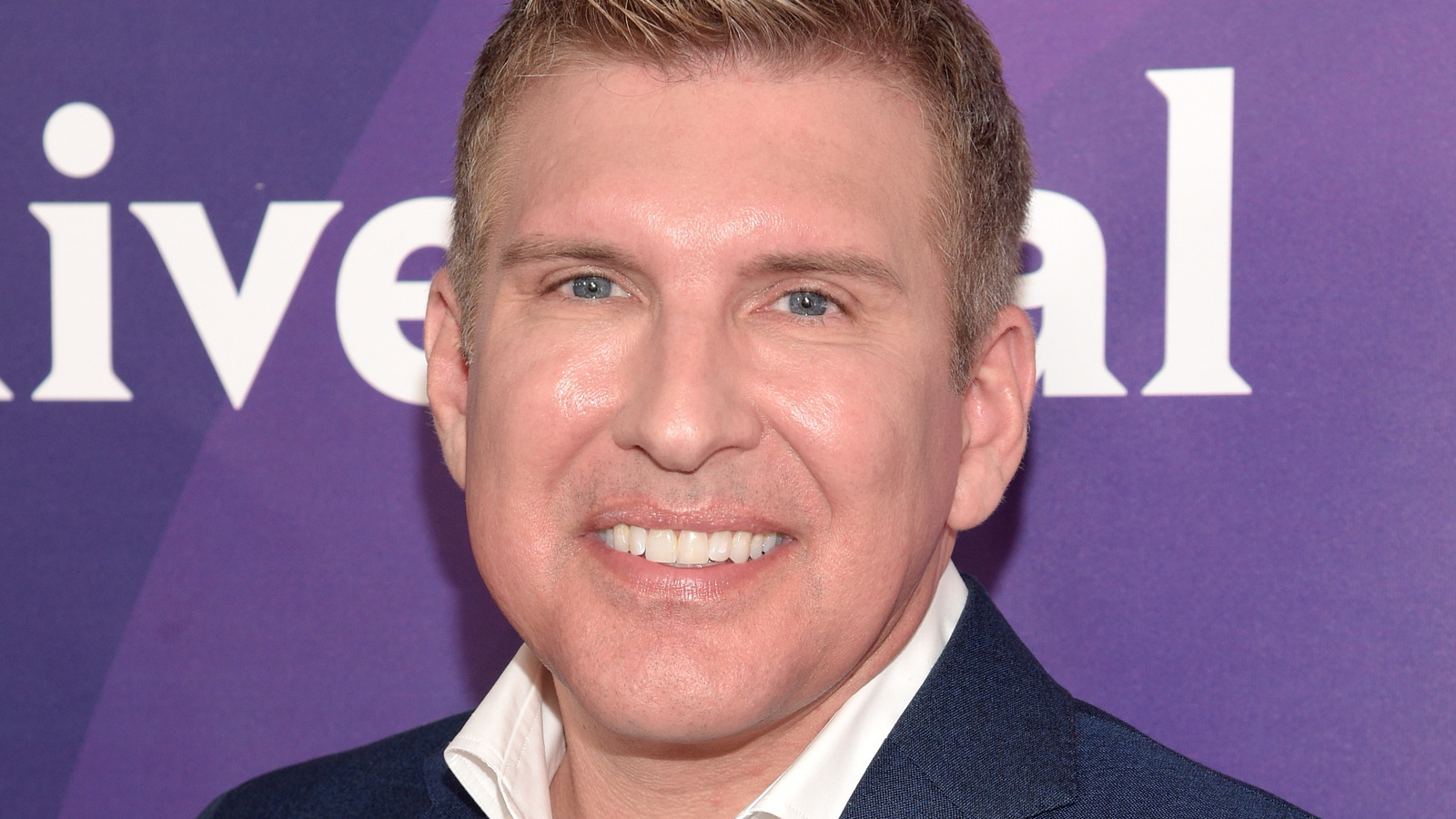 Even behind bars, Todd Chrisley continues to spread the word of God. The one source for updates on Todd and Julie Chrisley is their daughter, Savannah Chrisley, who has been visiting and chatting with her parents while they serve out their sentences. On a February episode of her podcast, "Unlocked with Savannah Chrisley," the reality star revealed that Todd took a job within his facility's church, religiously mentoring other inmates.
"I could never be more proud of my dad and the man that he is," Savannah gushed on her podcast. "I get to hear all these people's stories and how he's affecting their lives and encouraging change. Just all the people who are coming to know Jesus in that place is absolutely amazing."
Their daughter also shared that Julie has been attending church and playing card games like Spades during her leisure time. In an earlier podcast episode, Savannah added that her father's hair has gone gray since he went away because he doesn't have access to hair dye. "He's definitely used some color over the years, and now seeing him with gray hair, I'm like, 'Oh my gosh, this is really weird,'" she explained. "Even visiting my dad, I know I have so much hope and so much restored strength that I'm like, 'This isn't the end.'" Todd's faith seems to be the number one thing keeping him going while he's in prison, but this has been the case since the beginning for the Chrisleys.


Credit: Source link