Bitcoin (BTC) was up by 2.90% in the last 24 hours to hit $21,782 during intraday trading, with news about the Federal Reserve's interest rate increase of 75 basis points (bps) making airwaves.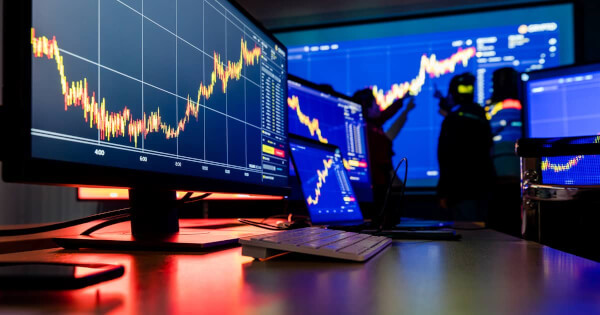 The Fed has adopted the strategy of raising interest rates to tame runaway inflation, with the latest increase being the highest since 1994. 
Based on the Consumer Price Index (CPI) report, the inflation rate on American soil stood at a 40-year high of 8.6% as of last month. The economic release noted:
"The all items index increased 8.6 percent for the 12 months ending May, the largest 12-month increase since the period ending December 1981. The all items less food and energy index rose 6.0 percent over the last 12 months."
Therefore, the Fed has been on a rollercoaster ride of increasing interest rates since it was hiked by 50 bps or 0.5% last month. 
Speaking during the FOMC Press Conference, Jerome Powell, the Fed Chairman, pointed out:
"Over the coming months, we'll be looking for evidence that inflation has been turning down. Hikes will continue to depend on incoming data, but either a 50 or 75 basis point increase seems more likely for the next meeting."
Crypto experts Chris Terry, BPSAA Board Member and VP Enterprise Solutions at SmartFi, the US-based open lending platform, believed the recent situation was not a new thing:
"It is really not about what is happening today, it is more like where will we be in 6 months. It will take more time for the markets to stabilize. The markets are looking for a direction. They have none, that is the problem. For Bitcoin, in particular, this $20,000 price point is pretty important, that round number is all about psychology combined with past retracements on the technicals it is a critical breakpoint."
"We see some support all the way down to the $18,000 range. If we break that, all bets are off. Best thing you can do now is have cash on hand. As bad as it seems, it could be a huge buying opportunity" Terry added.
Nevertheless, Bitcoin is not out of the woods yet because it remains to be seen how the price plays out in the coming days, given that interest rate hikes usually have a bearish impact, as witnessed last month.
After the Fed announced the interest rate increase of 0.5 bps on May 4, a bullish picture was initially painted as BTC price surged to the $40K level.
However, these celebrations were short-lived because the top cryptocurrency sank to a two-month low approximately two days later. 
With some experts noting that the Fed's continuous interest rate hikes are the biggest impediment to Bitcoin's bullish outlook, it remains to be seen how the leading cryptocurrency plays out in the short term. 
Image source: Shutterstock


Credit: Source link