Etihad Airways plans to release its first non-fungible token (NFT) collection, featuring 10 comprehensive 3D aircraft models, on July 21.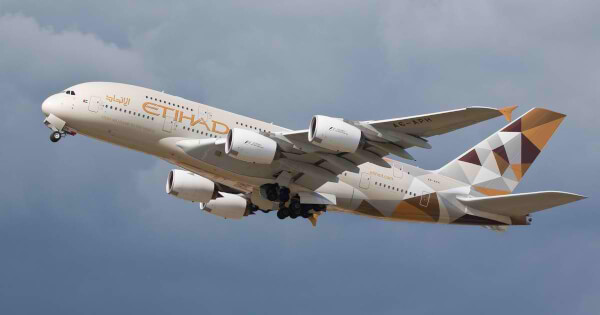 Dubbed EY-ZERO1, the NFT collection will comprise 2,003 limited-edition collectables, including Etihad's Manchester City FC and Greenliner-themed aircraft aimed at boosting travellers' satisfaction levels. 
Tong Douglas, the CEO of Etihad Aviation Group, noted:
"NFTs and other metaverse technologies are revolutionizing the digital economy, and we are proud to be one of the first airlines in the world to explore their potential to provide additional utility for our customers." 
As part of the airline's Web3 strategy, the collection will open the doors to future metaverse merchandise. Douglas added:
"We're excited to launch our first NFT collection, EY-ZERO1, which not only offers collectors, aviation enthusiasts and travelers a unique work of art, but provides real-world travel and lifestyle benefits with Etihad Airways."
As the second flag carrier airline of the United Arab Emirates (UAE), Etihad Airways intends to promote environmentally friendly measures through the collection.
For instance, the NFT collection will be minted on the Polygon network, an energy-efficient blockchain. Moreover, the airline will use the project's proceeds to buy sustainable aviation fuel as part of plans to offset the entire carbon footprint.
"As well as recognising the artistic value of our aircraft liveries, our NFT collection has been designed to be as efficient as possible and support our wider sustainability and decarbonisation efforts at Etihad Airways," Douglas added.
Airlines in the UAE are entering the crypto space to optimise customer satisfaction rates. For instance, Emirates Airline disclosed plans to enter the Metaverse and roll out a Bitcoin payment option, Blockchain.News reported.  
Image source: Shutterstock


Credit: Source link