PlayStation may be eyeing a move into the non-fungible token (NFT) world as the gaming giant has been surveying its players about their interests in digital collectables.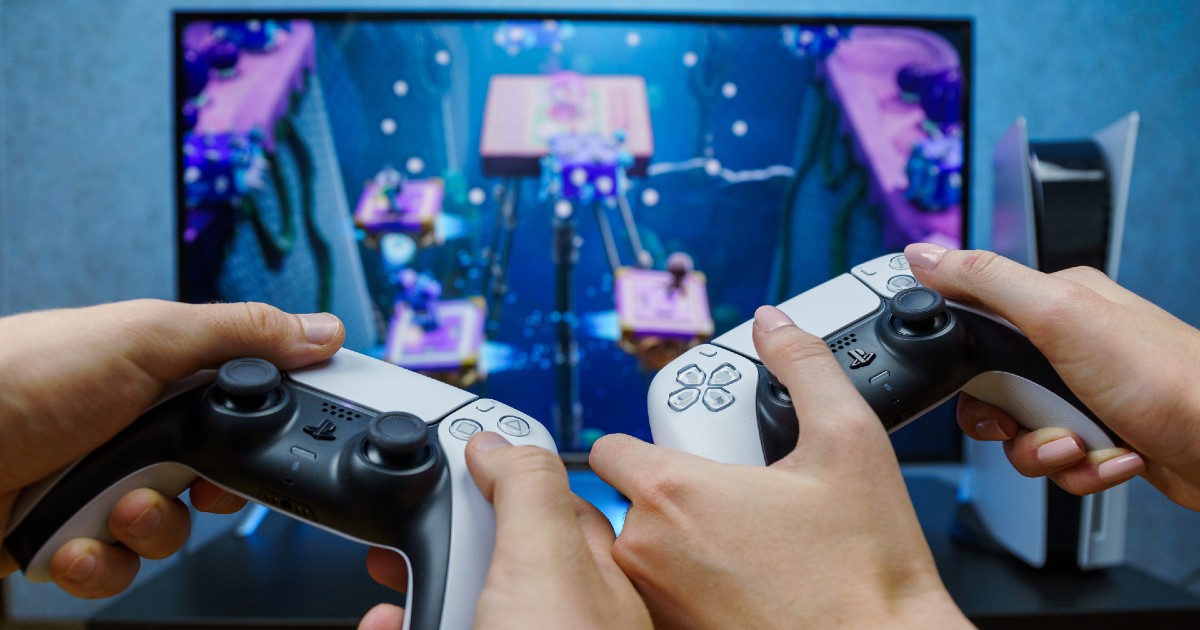 As revealed by a Twitter user with the handle Snorlax Ownz, the gaming giant added a question bordering on the interests of EVO 2022 players with respect to digital collectables.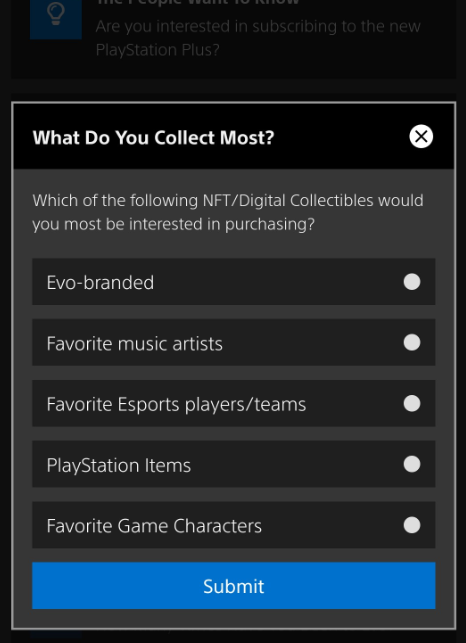 Per the screenshot shared above, PlayStation asked the EVO participants to give an insight into the digital collectables they collect the most. The listed options include Evo Branded, Favorite Music Artists, Favorite ESports Players/Teams, PlayStation Items, and Favorite Game Characters.
It is becoming commonplace amongst game developers and Guilds to integrate non-fungible tokens into their characters and merchandise build. In fact, there is a whole new push to integrate blockchain dynamics into decentralized finance, birthing Play-2-Earn (P2E) games such as Axie Infinity, The Sandbox, and other growing titles.
PlayStation provides the console that serves as the avenue by which most gaming enthusiasts access some of the most thrilling titles around. Should the speculations about the outfit consider adopting NFTs, it will mark a milestone that can arguably steer the new innovation to a whole new level.
While the likely disposition of PlayStation is yet to be determined, other gaming stakeholders are already making their stands known. Popular gaming studio Minecraft has openly said no to NFTs and blockchain technology in general. 
Per the position of the gaming giant, NFTs, with their inherently uncertain price hikes, are billed to unsettle its ecosystem. The key feature it prides itself on, inclusivity, may be removed altogether. 
While Minecraft said it will be keeping tabs on development in the setting of the digital collectable, other major platforms like Andreessen Horowitz (a16z) and Magic Eden have launched dedicated funds to help bootstrap gaming protocols. This shows the growing level of importance being accorded to NFT and blockchain-powered games across the board.
Image source: Shutterstock




Credit: Source link