Animoca Brands and its digital collectables market subsidiary Quidd announced on Tuesday that it has launched Mintables, a feature that enables users to mint and un-mint digital collectables into NFTs on the Ethereum blockchain.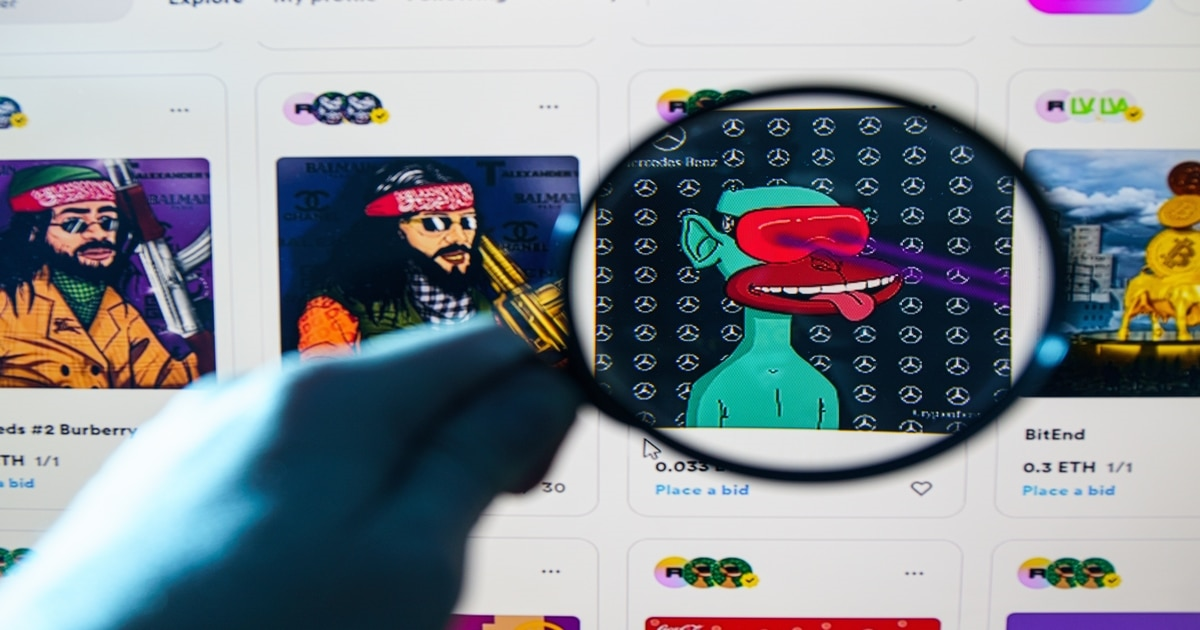 In a statement, Animoca said that Mintables will make minting of NFTs easier and cheaper for beginners and remove the need for cryptocurrency to do so, while the assets remain interoperable with major Ethereum NFT marketplaces such as OpenSea and Rarible.
Mintables solves several challenges facing the NFT industry. First, minting NFTs has been a difficult and expensive thing for many crypto novices. Therefore, with the launch of With Mintables, Quidd will significantly reduce the cost, time, and complexity for mainstream users to make their first mint. In this case, such crypto novices will only need a self-custody wallet like MetaMask to make their minting, no cryptocurrency is required.
Seasoned NFT users also face difficulty because officially licensed branded NFTs are normally locked down in centralized applications and custodial wallets. Mintables, therefore, provides seasoned NFT enthusiasts with off-the-shelf interoperability with major Ethereum NFT marketplaces, such as OpenSea and Rarible.
Besides that, Mintables enables users to remint and unmint digital collectables on new blockchains, depending on a user's discretion. This marketplace provides unique portability that enables NFT owners to bring their NFTs to major blockchain platforms whenever they want.
Michael Bramlage, CEO and co-founder of Quidd, talked about the development: "With Mintables, we are delivering user choice in addition to true digital ownership. Why should the platform decide if a digital item should be on a blockchain, or even which blockchain? The Mintables initiative gives real power to the collectors."
With the launch, officially licensed Atari digital collectables on Quidd are now available for minting and unminting on the Ethereum blockchain for as little as $3 per mint.  Quidd said it plans to open up more collections for minting, and will add support for more blockchains such as WAX, Flow, and Binance Smart Chain.
Mintables provides other benefits for over 7,000,000 collectors on Quidd. The firm elaborated: "Minting preserves an item's metadata and the collector's ownership of the item inside Quidd. Minting does not affect any ranks or status in the Quidd community, and the Quidd app aggregates both digital collectables and NFTs in a single collection interface."
Acquired by Animoca Brands in 2019, Quidd deals with the virtual collecting and trading of collectables by major brands such as football teams like Manchester United shows like Ricky and Morty, and others.
Social Media Firm Adding NFT Features
NFTs have emerged to become a leader in the digital revolution. A good number of NFT platforms such as Axie Infinity, Nifty Gateway, Binance, OpenSea, Solanart, Stashh, Decentraland, Rarible, and others, have come to provide NFTs services to users. Even Social media networks like Meta Inc., and Twitter, among others are jumping on the NFT bandwagon.
The social media craze began when the 'Twitter Blue' account users were allowed to put NFTs as profile pictures. A few months later, Meta launched 3D Avatars for Facebook, Messenger, and Instagram and enabled users in Mexico, Canada, and the US to beam their virtual selves across apps via feed posts, stickers, and profile pictures. YouTube also recently started the distribution of personalized NFTs to the influencers on the platform. Reddit also has rolled out a first test for changing profile pictures with an NFT.
The global NFT market size reached $340 million in 2020 and is projected to hit $3,50,000 million in 2030. As more and more firms, artists, producers, and users connect with it, the growth of the NFT industry rises.
Image source: Shutterstock


Credit: Source link